Horses of Menorca
Street theatre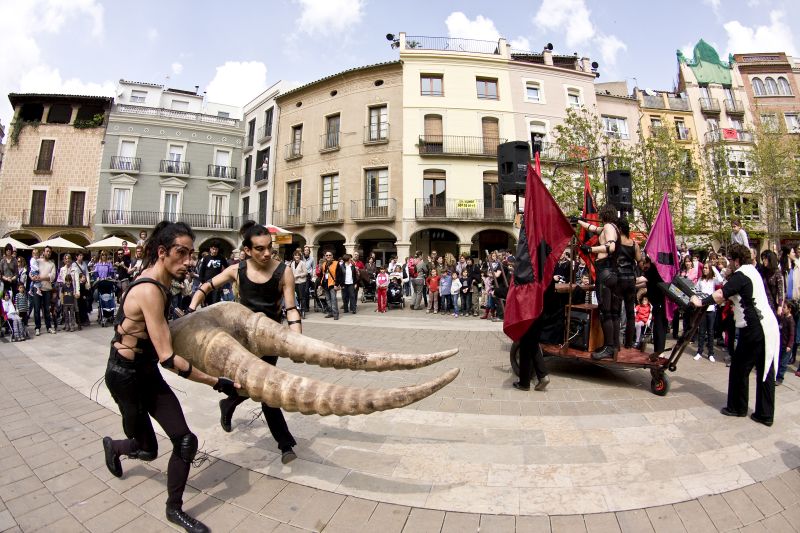 This street theatre show provides a personal view of the Menorcan celebration recreating the primitive animality of the horse and the weight of tradition in a contemporary show.


It consists of a unique and original roving street theatre production that has received awards in Denmark (Aalborg Carnival) and Germany (Gaukler Festung Koblenz). Horses of Menorca is a show that started within the company a continuous line of street entertainment based on the recreation of traditional folk festivals, of which we explore the playful and artistic side. The idea is to give a personal view of the celebration, not intending to recreate the event in perfect detail, but instead to reinterpret it, to keep its essence and to turn it into a dramatic proposal.


Ideal for any event including roving street theatre: we have performed in Kings' processions, carnival parades, local festivals, theatre festivals and music festivals, shopping centres, amusement parks and private events.
Download our dossier